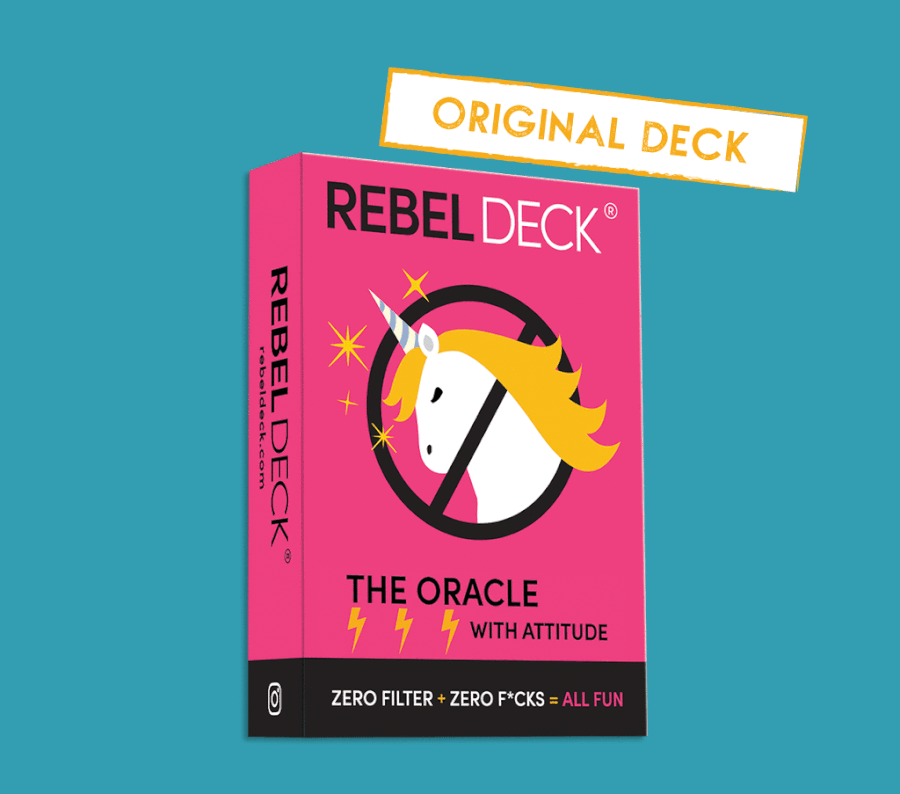 The ORACLE with ATTITUDE
The ANCIENT PRACTICE of divination just got a modern make-over, REBEL DECK style! These QUICK and DIRTY messages are meant for the PRESENT moment. Ask the cards," What does life want me to know, right now?" Get yourself a daily dose of REALNESS! We added a little insult to inspiration because this ORACLE has ATTITUDE.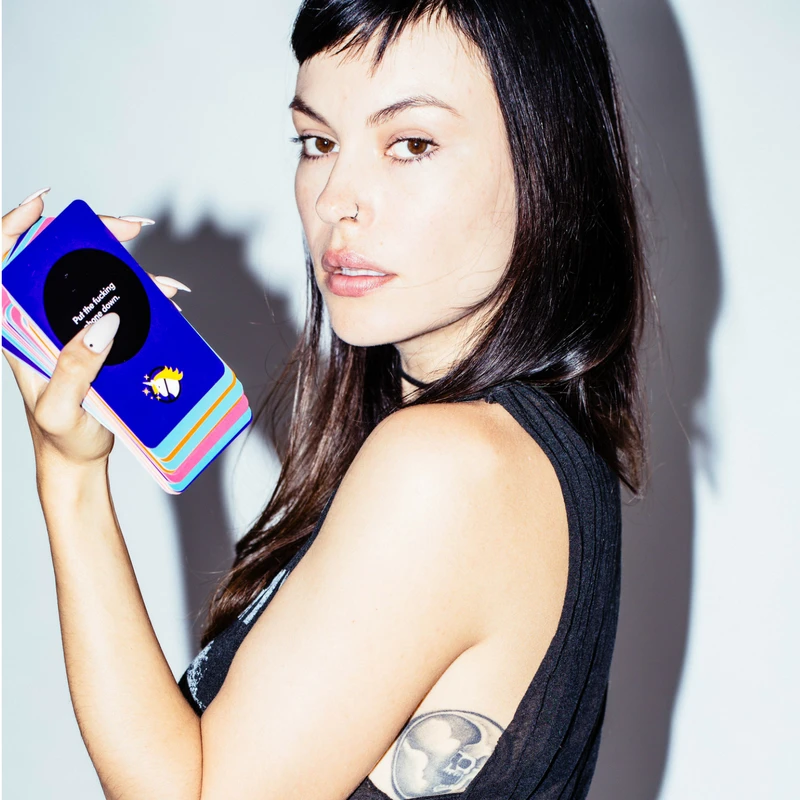 "I have NEVER seen cards like this before. They are edgy, direct and AWESOME!" – J.L.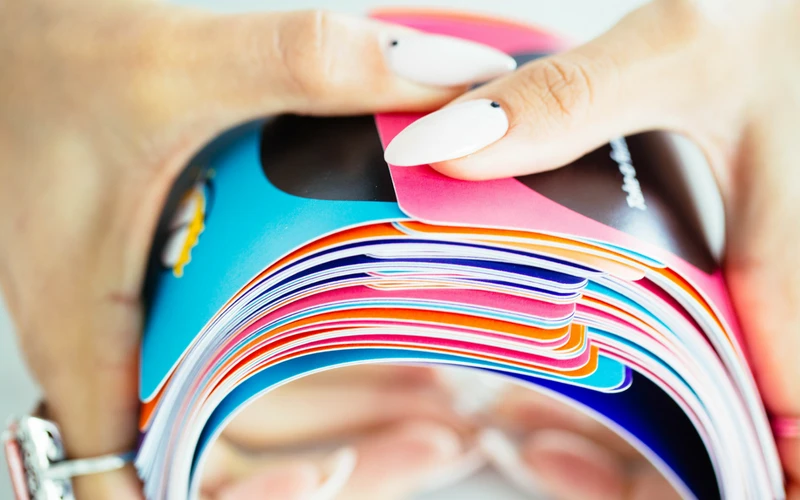 "I pick a card EVERYDAY! It gives me the kick-in-the-ass I need." – E.H.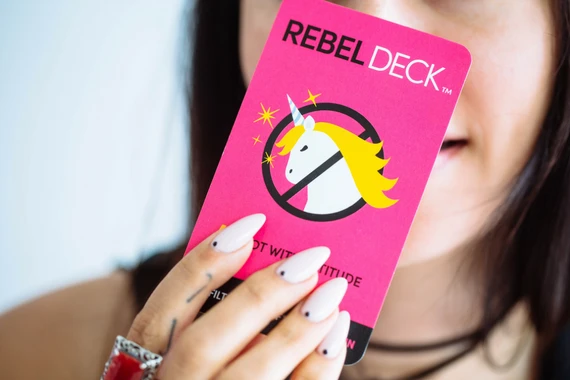 "I have other decks, but these messages make me LAUGH. Gets me out of my funks." -D.M.